Marriage Counseling of Dallas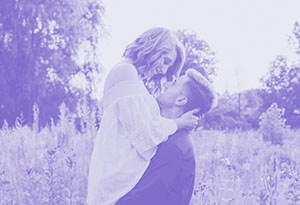 Have you reached a breaking point in your relationship or personal life? You feel tired of constantly feeling stuck or disconnected. Everyone deserves an epic relationship, and we are here to help rebuild healthy relationships with a tailor-made treatment plan.
Change Your Gampe Plan Today For a Better Relationship
Schedule a Session With a Couples Counselor Today
The hardest part is taking the first step. Married Counselors of Dallas are here to make it stress-free and effortless for all involved.
We will ensure that your feelings are heard, tended to, and apprehended from when you make your first appointment with us to the last.
Begin Your Couple Relationship Journey With Us
You can expect feedback from a trained couples therapist in your first three sessions to help navigate your relational conflict to other issues. Then, you can leave with a clear path moving forward.
Let The Relationship Thrive to Experience New Growth!
As you move forward, feel less anxiety with partner issues or other sensitive issues with hope and connection to clarity. Enjoy a healthy understanding of your relationship's needs.
Are you ready to restore your relationship?
Schedule your Session Today - OR - Click to learn more about our services.
Modern love can be complicated...
Have you been cheated on...
Family plays an integral part...
Have you lost a special person...
Conflict can also occur at home...
Dallas is a lively city where...
Work & Career Counseling
Are you part of rumors of harassment at work? Maybe you are a victim of bullying or having issues with co-workers.
Perhaps you are not motivated in your work and uncertain if you should make a career change.
We have therapists in Dallas that can help you with work and career counseling no matter the concerns. 
Addiction & Recovery Counseling
The first thing that comes to mind when hearing the word addiction is drug or alcohol abuse. But addiction comes in many forms, from substance, shopping, eating, gambling, sex, and more. So, if you or someone you know associates with the mentioned, it can lead to many problems. Now is the time to get help to remove yourself from that addiction. Do not let a habit take over your life. Contact us now for addiction and recovery counseling in Dallas.
Are you ready to restore your relationship?
Schedule your Session Today - OR - Click to learn more about our services.
Marriage Counseling of Dallas and Surroundings
Whether you are in a single relationship going through hard times or trying to build a satisfying relationship with others, marriage Counseling of Dallas is available to help. We have therapy programs with therapists available to help with anxiety, depression, stress, to pre-marital and marital problems. So instead of facing your challenges alone, make your problems ours to help you get through these troubling times. We have a qualified marriage counselor ready to help and show you the way forward. Get support from expert couple therapy in Dallas now.