Marriage Counseling of Dallas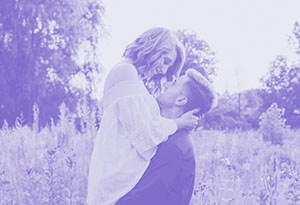 Marriage counseling can become very challenging in Dallas; when you go through trying situations and hunt for someone else to vent to?
Marriage Counseling of Dallas is here to serve you; we will assist couples during marriage counseling, help you overcome multiple issues, and advise you in all fields of your relationship.
Our marriage counseling covers all areas, from premarital counseling, extramarital affairs counseling to breakup counseling.
It mainly helps when you consider talking to strangers may drive off the strongest groups of people. We guarantee full anonymity and offer the highest sympathy for your situation.
We help you overcome concerns which you deem of importance. We pledge that we will help solve these issues and inspire you appropriately for a productive future for all parties concerned.
There is a wealth of experience from our marriage counseling and family therapists who serve people like you in Dallas. You do not have to struggle through those conditions individually anymore.
Numerous couples and families have benefited tremendously from coping with unpleasant situations and recovering quickly from uncertainty, stress, and chemical dependency.
Are you ready to restore your relationship?
Schedule your Session Today - OR - Click to learn more about our services.
Dallas may present individuals with several obstacles, whether...
Do you or your partner have some infidelity or adultery...
There can be nothing better in great times of need than...
Will you have to face a scenario where you lost a loved one...
For many approaches, we recruit qualified therapists to help you...
Dallas can bustle with activity, and some individuals can be...
Work & Career Counseling
Are you being harassed at work and becoming a topic of professional rumors? Are you a victim of workplace bullying, or are you having issues with your job's success and losing all your motivation and job satisfaction?
In Dallas, we have therapists who have helped many individuals who find themselves in similar situations and come to feel like it is the end of the world.
However, we can assure you; not everything looks too bad, we can deal with stress management and any issues with work and career, to help you get back on track.
Addiction & Recovery Counseling
Should things spiral out of control, the worst can often happen, or it appears to. At this stage, many individuals turn to alcohol or substance abuse instead of facing up to their feelings and fears.
Such a scenario can lead to a decrease in social relationships. If you are looking for relief, drugs, liquor, or people's help with addictions, the consequences can also be even worse.
Are you ready to restore your relationship?
Schedule your Session Today - OR - Click to learn more about our services.
Best Marriage Counseling of Dallas and Surroundings
We are always ready to aid you, irrespective of your concerns. We have programs, therapies and therapists in Dallas, which can be combined with any anxieties, problems or advice that you need.
Your challenges are our problems, and we are well aware of how troublesome times can become overwhelming and fill you with uncertainty and self-doubt how to move forward.
Marriage Counseling of Dallas has qualified therapists will show you the way forward, and you see that there is light at the end of the tunnel. Still, it may be a situation where you need some support and thoughtful encouragement to achieve it.